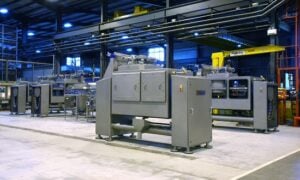 Two bread mixing and forming lines, each with an 8,000 loaf per hour capability, were ordered by a long-standing customer in Africa.
Each line included a Tweedy™ SuperCool mixer, Accurist2.1™ dough divider, rounder, first prover and Multitex4™ moulder. The plants will make a range of tinned breads.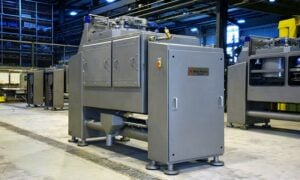 This customer values Baker Perkins' bread plant as an ideal fit for the requirements of their market. It is robust and reliable, and both process and plant are well supported by an excellent local agent.
Baker Perkins' integrated dough mixing and forming systems are well proven in demanding, high-output applications around the world. Precise mixing, accurate weight control and gentle dough handling all contribute to performance that drives bread quality up and production costs down. View our full range of bread machines and production lines.