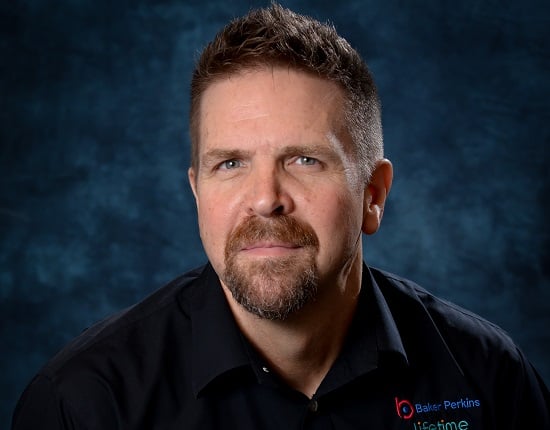 General Manager Dan Smith has retired, 35 years after first joining Baker Perkins Inc. at Grand Rapids, Michigan.
Dan Smith moved to Grand Rapids from Sault St Marie, on the border of Michigan and Ontario, in 1986 with a degree in Mechanical Engineering. He worked for several companies in the area before joining what was then Werner Lehara/Baker Perkins the following year.
He left after five years to explore other opportunities which helped build experience and awareness. He returned to what was now APV Baker/Baker Perkins in the mid-1990s and led the Aftermarket and Die Business before becoming General Manager in 2006.
By then the company was owned by John Cowx and Brian Taylor and Dan acknowledges their leadership and guidance, while retaining Baker Perkins Inc's autonomy.
Dan says, "An exceptional team of people built our success and appeal, positioning the business for new opportunities. In the Fall of 2020, in the midst of a global pandemic, Schenck Process acquired Baker Perkins and brought even more new prospects and synergies.
"Career success is typically defined by each individual. For me, it was significantly influenced by culture, values and relationships. I very much appreciate the help of all my colleagues and thank them all for a remarkable career and a generous and heartfelt send-off."
Dan looks forward to spending more time with his wife, Liza, and daughter, Emma.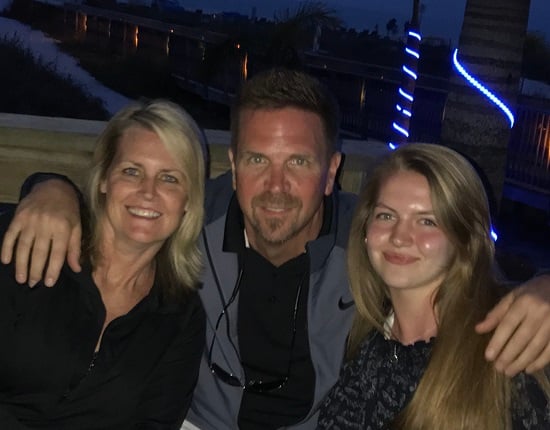 Following Dan's retirement, Pat Huhn has been promoted from Aftermarket Director to Executive Director of Infusent, the newest division of Baker Perkins, which includes local leadership responsibilities for the Grand Rapids site.
Pat adds, "We are very grateful for Dan's guidance over the years and the strong culture he helped to create. His legacy will remain as we continue developing products and solutions to aid our customer needs while providing them lifetime support on their equipment."
Pat worked in several industries before starting his career at Baker Perkins in 2003 as a Mechanical Project Engineer and has been leading the Aftermarket team since 2011.
With Pat's transition, Bryan Andrews has been promoted to Aftermarket Manager at Baker Perkins, while Scott Teliczan is now the Die Solutions Manager.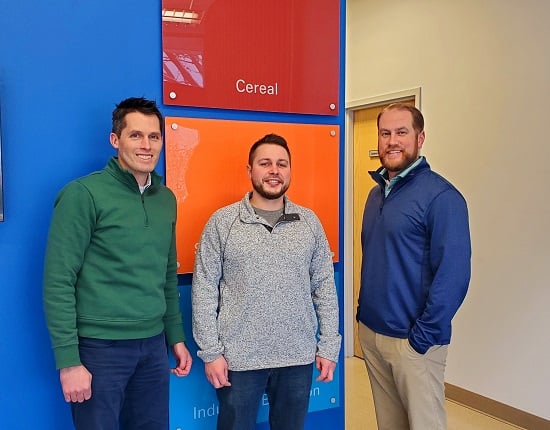 L-R: Pat Huhn, Bryan Andrews, Scott Teliczan