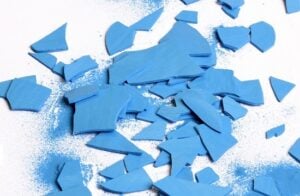 Matching production equipment capacity to batch sizes is crucial to maximising profitability in the powder coating industry.
When equipment capacity and batch size is mismatched, the consequences are either:
high material loss figures at very short processing durations for short runs on a large extruder (with lengthy changeovers); or
high labour cost at a much longer processing duration for lengthy runs in a small extruder (with lower material loss).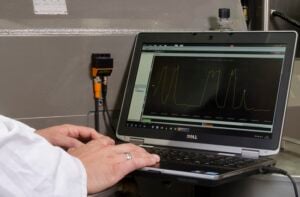 The problem has been highlighted by results from our gearbox condition monitoring system, which measures and analyses downtime to produce data that shows how the extruder is utilised. We consistently find trends showing that a particular product repeatedly causes the machine to stop; or that too many small batches are being handled. It's a real help in improving scheduling.
My own experience in the industry – where many producers have both small- and large-batch customer requirements – suggests that many do fall into the trap of trying to fulfill small orders with a large-capacity extrusion system, and vice versa.
With our extruder, chill roll and cooler output capability ranging from 27 to over 1,800 kg per hour (60 to over 4,000 lb/hour) in a choice of six machines, the potential for mismatch is clear.
The permutation of possibilities is so vast that individual examples are pointless. But there is, clearly, a strong capital investment and cost-of-ownership case for installing and running a small batch or laboratory-scale machine alongside a medium or high output extruder.
For advice, you can ask Baker Perkins to assess your own throughput and equipment relationship. Checking that your powder coating production equipment is appropriate for your batch size needs could lead to substantial, sustained extra profitability.