It's hardly surprising that the scope of twin-screw extrusion in the food industry is continually expanding.
If it is possible to make a product with an extruder, it is almost certainly the cheapest, most efficient and most compact method of making it. Conventional processing generally involves a great deal more equipment, time and cost.
That's certainly true of a range of core ingredients now being produced by extrusion.
Here are some typical examples. The traditional process for making breadcrumb involves mixing, forming and baking bread before discarding the crusts and grinding. The same product can be made with no waste using only a twin-screw extruder. As well as the enormous savings in space, equipment, energy and labour, the process is also much more flexible, enabling quick and easy switching between different recipes.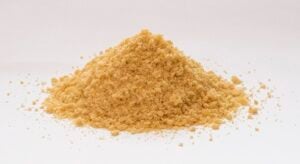 Similarly for croutons; a bread-like texture can be developed in the extruder and the pieces cut to size at the die or a post-extrusion cutter. Croutons for the ingredients market (e.g. soups and salads) or a crunchier variant for the snacks market can both be produced by this method with rapid changes between them.
Extrusion is also an excellent way of addressing the market for gluten-free bread products as it can handle with ease the various alternative flours and starches used to make the dough. Screw profiles can be adjusted to achieve the desired characteristics much more readily than conventional processes, and it also overcomes the problems caused by stickiness of the dough.
Extruders also bring a lot of advantages to modified and pre-gelatinised flours used in products such as instant soups, ready meals, bakery pre-mixes and infant nutrition. The wide range of conditions that can be created in an extruder enable characteristics such as rapid and/or cold-water thickening, increased protein or fibre content, improved dispersibility and enhanced texture to be readily developed..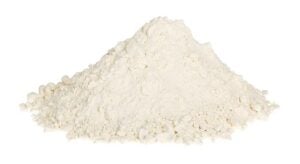 Other examples include soy based high-protein crispies used in breakfast cereals, chocolate bars and snack/trail mix to add texture and volume, and low-protein versions based on wheat or corn; rusk for sausage fillings; and ice cream inclusions – generally cookie or biscuit based.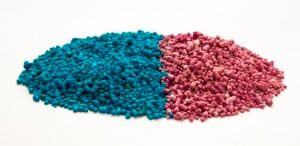 It's easy to see why extrusion is making deep inroads into food production. This is perhaps the most versatile process available to the food industry. It is capable of producing a wide range of end products from a variety of different ingredients and rapidly switching between them. It can replicate products made using other, less flexible, methods and the breadth of process options offers product developers plenty of scope for innovation.
Extrusion is hygienic and energy efficient: all the action is in the short barrel – ingredients in, product out seconds later. And if a market changes, the extruder can be adapted for a wide choice of other applications.