About
The Production Engineering department (PED) is the gateway from design to manufacture. We take drawings and CAD models from the Design office and provide everything required for the manufacturing team to produce the component or build the machine in the most effective way possible.
Entry qualifications
Typically PED team members are time served and have completed a recognised apprenticeship as manufacturing experience is key. Gaining a degree is another way into the department and developing skills alongside experienced team members.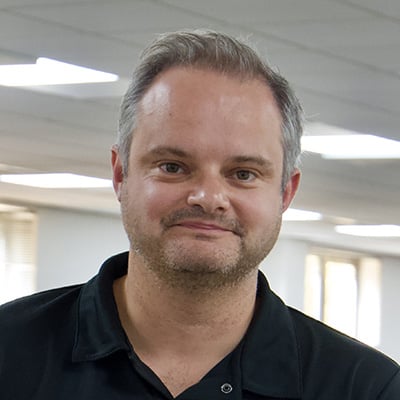 Martyn Rushbrook
Production Engineer
Martyn served his apprenticeship at a local sub-contract engineering company primarily as a CNC machinist but got to experience all departments including inspection, fabrication and assembly. Since then, he's had manufacturing/design engineering roles for a specialist seating company and prior to joining Baker Perkins he worked for a company supplying precision parts to the automotive and motorsport industry. He started at Baker Perkins in early 2022 and specialises in planning machined components.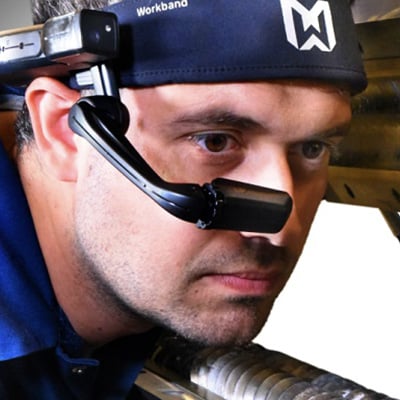 Phil Palmer
Production Engineer
It's been 12 and a half years since Phil completed his Mechanical Engineering apprenticeship at Baker Perkins. A large part of his early career was spent manufacturing our machines in the Assembly shop, where he experienced all the sectors of our Assembly department, from baker/biscuit to confectionary and extrusion. He also spent time at our customer sites in the UK and Europe, supporting with everything from breakdowns to servicing and installation.
He currently works within the Production Engineering department where the team supports all areas of the business in the planning process.
Jamie Smith
Production Engineer
Jamie has been with Baker Perkins since the beginning of his apprenticeship in 2014. He started off as a Sheet Metal Worker down on the shop floor, and using the skills and knowledge he gained, has been able to progress into this department. In his time at Baker Perkins, he's also been able to complete a Mechanical Engineering apprenticeship alongside an ABC Welding course. Upon completion of his apprenticeship, he was offered the chance to do a University-level degree at Grantham College.
He spends a lot of his free time out and about enjoying time with his son, whilst on the flip side, he also likes spending his evenings gaming in a dark room with his friends.
On his opportunities and time at Baker Perkins he says "Going to Grantham College greatly improved my knowledge base and helped me to strive to be the best I can. I enjoy the job I do and find great satisfaction in seeing a job start from a flat plate and transform into a large machine which can have endless uses – plus, who doesn't like the smell of freshly baked bread!"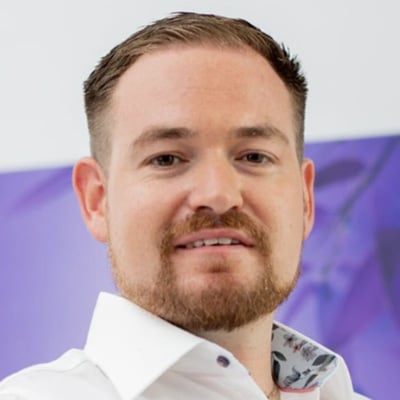 Jamie Cornwall
Production Engineer/Programmer
Jamie started his apprenticeship at Baker Perkins in 2009 and then went on to complete a Degree level qualification at Grantham College. He started in the Machine Shop, going around each section to gain an understanding of the capabilities of each department. From there he was trained as a CNC Turner, where he stayed until 2018 when he was offered a role in the Production Engineering department as a CNC Programmer.
Shaan Majeed
Mechanical Engineering Assistant
Shaan joined Baker Perkins roughly a year ago with a Bachelor's degree in Mechanical Engineering. As a Mechanical Engineering Assistant, his role entails supporting the Production Engineering department in day-to-day tasks and projects. This gives young engineers like him who are learning their trade the opportunity to work in or closely with a variety of departments. This includes Inspection, Machining, Design, Assembly and even Purchasing, giving them the opportunity to see all aspects of the industry in one company.
A typical day would see new or updated drawings released from the Design Office. This will first go to the Planners who use Epicor ERP software to create methods of manufacture for fabrications and machined components. They identify the correct form and supply of raw materials, confirm we have the capabilities to produce in-house and estimate manufacturing times for production schedules. We would also use Siemens NX to produce DXF files from CAD models for cutting profiles of raw materials, and the Assembly Planner would also build the Bills of materials and estimate build times for the Assembly department at this stage.
The planned components would then be ready for the Programmers who would use
Hypermill to create CNC programs from CAD models for Lathes and 3,4 & 5 axis mills. The Programmers would also identify workholding, tooling requirements and work closely with the machinists during prove out of new programmes.
Alongside these activities we are also actively looking to identify opportunities for improvement within process or methods.
As a department we are very much the hub for manufacturing, so work closely with various teams. This includes…
The Drawing office working on design for manufacture (DFM) on new machines and components
The Purchasing teams for materials and assisting with outsourced components
The Spares department for planning components on obsolete designs that are still working today and require spare parts
The Scheduling department to ensure we are adhering to schedules or for managing our priorities
The Manufacturing teams, be it fabrication, machining or assembly, to ensure information is passed down to them correctly
We also work with other departments including Quality to rectify any issues discovered in manufacturing, perform corrective actions so any issues do not present themselves again and fix issues promptly to ensure schedules are adhered to.