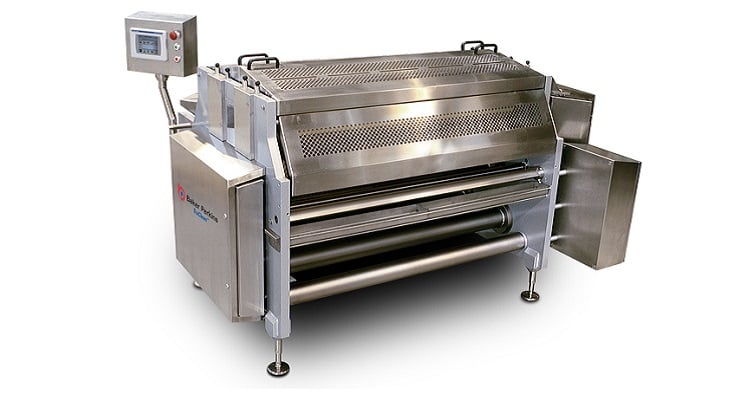 Current location: Peterborough, UK
For further information, or to request a quote for this machine, please contact Lorraine Lester:
Email: [email protected]
Tel: +44(0)1733 283000
1.5m (59") wide (other widths available to order).
Hygienic design prevents accumulation of debris and has excellent visibility and access for cleaning.
Tool-free removal and replacement of cutter rolls.
Process is visible through perforated stainless steel guards that are fully compatible with cleaning chemicals.
Adjustable one-piece belt scraper with easy-to-remove scrap tray.
Fully welded construction.
Touch screen controls.
Read more:
Literature
Further Reading