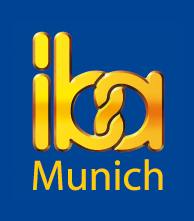 Baker Perkins will be exhibiting innovative machinery and services for the bakery and biscuit industries at IBA in Munich, Germany, 22nd – 26th October, 2023.
We will be in Hall A2 on Stand 336.
For the bread sector, an Accurist2.1 dough divider and a Multitex4 moulder will be on display; a high-speed servo-driven wirecut for cookies will also be on the stand.
Full detail of the show can be found at www.iba.de
Washdown, servo-controlled divider
Accurist dividers are valued by bakers for their ability to maintain scaling-weight accuracy of just 2.5 to 3.5g Standard Deviation on 900g dough pieces for 10,000 hours with no parts being replaced.
The Accurist2.1 dough divider uses servo control to achieve the optimum balance between accuracy and quality, even at high output. Servo control preserves cell structure by gentle dough handling, minimizing shear, compression and ram movement. Quality benefits include up to 15% increase in cell count, up to 20% increase in softness, greater volume, improved crumb structure and better colour.
The control system monitors dough pressure and weights to maintain accuracy. Efficient lubrication and low-wear components sustain the accuracy for thousands of hours and a washdown capability contributes to hygiene and easy cleaning.
A new design of the short hopper and updated top box on Accurist dough dividers significantly reduces long-term cost of ownership across the range. It is included as standard on all new Accurist2.1, 5000 and 9000 machines and available as an in-service upgrade to existing units.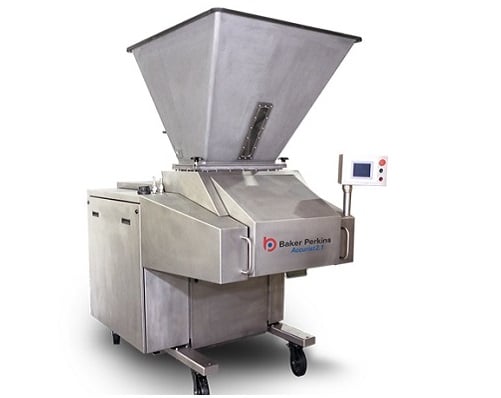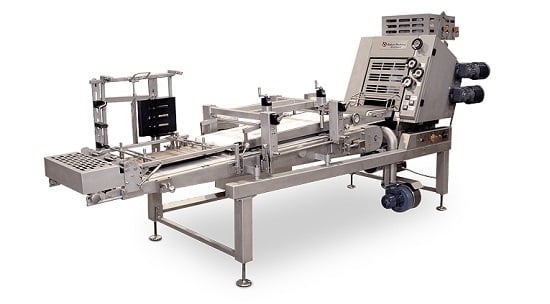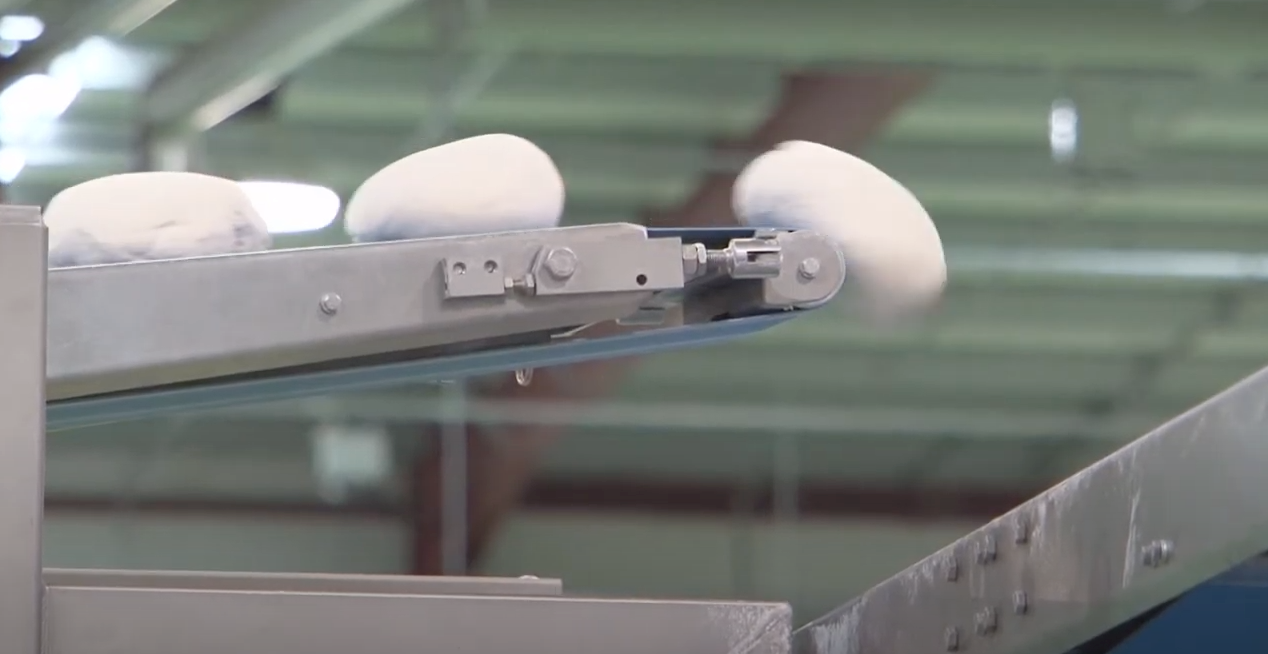 The Multitex4 combines gentle dough handling with high efficiency panning for consistent quality and low production costs. Hygienic operation and rapid repeatable changeovers contribute to exceptionally high operational efficiency and very few stoppages.
Two features developed for the Multitex4 bread moulder add value to standard loaves by fully enrobing them with seeds or grains, and by creating attractive swirled loaves – or by doing both on the same machine. These innovations are available both with new machines and as retrofits on existing moulders.
The seeding attachment makes a fully-enrobed seeded loaf which involves rolling the coiled dough piece in the seeds or grains before moulding. This results in seeding the top, bottom, sides and ends of the loaf, achieving good coverage while simultaneously solving the problems of pressing the seeds fully into the dough piece and avoiding waste.
Full enrobing adds visual appeal to the product as well as value, and supports claims to be tastier and healthier.
This option can be retrofitted to installed machines and used with or without another new development – incorporating inclusions by interspersing them within the coils of dough. This is the swirling technique used to make classics such as French pain-au-raisin and American cinnamon swirl.
Swirling has many advantages compared with simply mixing the inclusions into the dough: concentrating them in thin strata rather than being widely dispersed creates a much more visually interesting product with an intense flavour hit.
Wirecut speed increased by 50%
Baker Perkins' TruClean servo-driven wirecut machine has been upgraded to run at up to 300 rows per minute – a 50% increase from the previous 200 rows per minute maximum.
The increase has been driven by a rising demand from manufacturers for higher outputs on lines dedicated to a single cookie product.
Upgrades have been made to reduce the weight and inertia of the wire frame and fine-tune the control software to generate the smoothest possible action.
High accuracy is the key to high quality cookie production and the ability of the Baker Perkins TruClean wirecut to control product weights very closely has been enhanced by the development of new TruWeight assisted weight control technology.
This reduces variations in piece weights by individually adjusting the output from each die cup. The offset between the average and target weight of dough pieces is reduced, minimising giveaway without producing underweight product.
A unique Baker Perkins feature is the ability to fit an optional encapsulation module to any wirecut to convert the machine from a standard unit to one that can do both cookies and encapsulated cookies with a completely enclosed filling.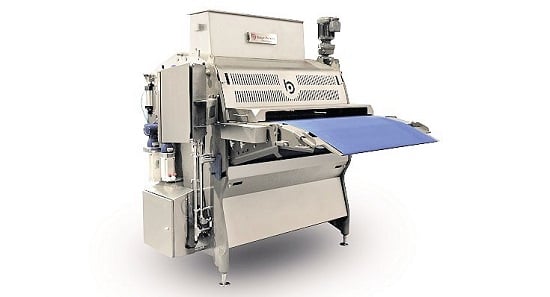 Kemutec equipment on display
Kemutec's material handling technology and Baker Perkins' process expertise is being combined in complete process lines for the food industry, from ingredient delivery to packaging. Harnessing the joint capability of Kemutec and Baker Perkins brings the benefits of an automated line from a single supplier.
Kemutec engineers cutting-edge technologies and solutions across the bulk material handling spectrum. That includes accepting ingredients from the tanker, sifting, storing, conveying, weighing and feeding them into the process line. Baker Perkins takes over to convert the ingredients into finished product, ready for packaging.
The Centrifugal Sifter on display from the KEK range is used to sift and screen high volumes of material, at high speed and with greater efficiency in comparison to other sifters used by material producers, such as pharmaceuticals, chemical and food manufacturers.
The process of sifting material not only allows for size classification; separating material that isn't of the required size, but also ensures a 'screening process' by removing unwanted material and de-risking powder handling.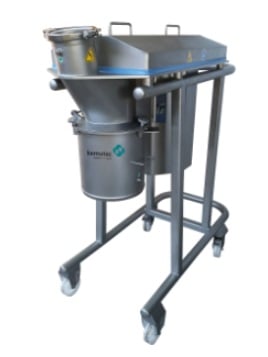 The KEK Cone Mill on the stand is globally recognised as one of the most versatile size reduction milling machines, due to the wide range of materials it processes.
KEK Cone Mills have the ability to take a wide range of feed material and produce an equally wide range of product; making this milling machine ideal for intermediate sizing in both wet and dry granulation. They provide a gentle, low energy form of size reduction and effectively eliminate traditional milling problems such as noise, the generation of heat and dust – which reduces air filtration installation costs.
The gentle grinding action is controlled, even within fine limits, while still maintaining a close particle size distribution. The typical milled particle size ranges from D50 between 500 – 1.500 micron.